Joze Festivals
Overview of the Joze Festival Year.
Share Joze events on Google Calendar, click here.
January Mushroom Festival
Check back later for details
Now Rooz -- Persian New Year
Tuesday March 13 at 7 PM sundown fire leap at India Joze
Sunday March 18 at 5-8 PM Now Rooz celebration at India Joze
NOW ROOZ PERSIAN NEW YEAR'S CELEBRATION
Thanks to New Food of Life, Najmieh Batmanglij

This year, March 20, 2018 marks the first day of Spring, the first day of the two-week Persian New Year celebration, or Now Rooz.

The sun crosses the celestial equator into the astrological sign of Aries, the celestial Bull shifts our world he carries from one horn to the other, life and light quickens. Persians and a large group of associated peoples around the Silk Road perform ceremonies and symbolic actions in a tradition reaching back to mythic times which still echoes in our modern celebrations of Easter, Passover, Halloween, Christmas, Dia de las Muertos and Ramadan.

Imperatives of the season:
Cleaning of the environment, cleansing of the self, confession of sins, the exorcising of devils--or bad energy--from the house and the community.
Forgiving yourself and your enemies and a time for making up relationships.
Dowsing and re-lighting the fires, symbolic and actual.
Processions to borders, seas, and rivers.
Disruption of the normal order of things with boisterous parties.
In the weeks running up to the Equinox, deep cleaning and re-arranging of living and workspace takes place.
Wheat seeds are germinated with hopes of growth and renewal.
The eve of the last Wednesday of the year (Shab-e chahar shanbeh sury, literally "the eve of Red Wednesday" or "the eve of celebration"), bonfires are lit in public places and people leap over the flames, shouting,
"Sorkhi-e to az man o zardi-e man az to!" (Give me your beautiful red color and take back my sickly pallor!).
With the help of fire and light-- symbols of good--celebrants pass through this unlucky night--the End of the Year--and into the arrival of spring's longer days.
Tradition holds that the living are visited by the spirits of their ancestors on the last days of the year. Many people, especially children, wrap themselves in shrouds to symbolically reenact the visits. By the light of the bonfire, they run through the streets, banging on pots and pans with spoons and knocking on doors to ask for treats. This ritual is called qashogh-zany and reenacts the beating out of the last unlucky Wednesday of the year.
In Persia, the new day starts at sundown, so on Tuesday March 13 at 7 PM at India Joze, we build fires in the parking lot and invite all comers to jump the flames and burn away their past obstacles to happiness and prosperity in the coming year.
In order to make wishes come true, it is customary to prepare special foods and distribute them to all takers on this night: Ash-e reshteh-ye nazri (Noodle Soup); a filled Persian delight, Baslogh, and special snacks called ajil-e chahar shanbeh soury and ajil-e moshkel gosha, "unraveler of difficulties", is made by mixing seven dried nuts and fruits-pistachios, roasted chick-peas, almonds, hazelnuts, peaches, apricots, and raisins.
Troubadours, called Hadji Firuz or "Heralds of Rebirth", disguised with makeup and wearing red satin outfits, sing and dance through the streets with tambourines, kettle drums, and trumpets to spread good cheer and the news of the coming New Year. The Hadji Firuz's black face represents the return from the world of the dead, his red costume symbolizes the blood and tragic fate of the legendary Prince Siavush and the rebirth of the god of sacrifice, while his happiness and singing represent his joy at being reborn.
In every Persian household a special cover is spread onto a carpet or on a table. This ceremonial setting is called sofreh-ye haft-sinn (literally "seven dishes' setting," each one beginning with the Persian letter sinn). The number seven has been sacred in Iran since antiquity, and the seven dishes stand for the seven angelic heralds of life--rebirth, health, happiness, prosperity, joy, patience, and beauty.
The symbolic dishes consist of:
Sabzi

sprouts, usually wheat or lentil, representing rebirth.

Samanoo

a pudding in which common wheat sprouts are transformed and given new life as a sweet, creamy pudding.

Sib

apple, representing health and beauty.

Senjed

the sweet, dry fruit of the zizyphyus or jujube, representing love.
It has been said that when the jujube is in full bloom, its fragrance and its fruit make people fall in love and become oblivious to all else.

Seer

garlic representing medicine.

Somaq

sumak berries, representing the color of sunrise; with the appearance of the sun Good conquers Evil.

Serkeh

vinegar, represents age and patience.
To reconfirm the hopes and wishes expressed by the traditional foods, other elements and symbols are also placed on the sofreh:
Books of tradition and wisdom usually a copy of the holy Koran; and/or the poems of Hafiz.
A few coins, representing wealth.
A basket of painted eggs, representing fertility.
A Seville orange floating in a bowl of water represents the earth floating in space.
A goldfish in a bowl of water representing Anahita, one of the angels of water and fertility.
The fish also represents life and the end of the astral year associated with the constellation Pisces.
A flask of rose water, known for its magical cleansing power.
A bowl of fresh milk, representing nourishment for the children of the world.
Pussy willow branches, pomegranates, figs, and olives, representing time.
Nearby is a brazier for burning wild rue, a sacred herb whose smoldering fumes are said to ward off evil spirits.
A pot of flowering hyacinth or narcissus.
On either side of a mirror are two candelabra holding a flickering candle for each child in the family. The candles represent enlightenment and happiness. The mirror represents the images and reflections of Creation as we celebrate anew the ancient Persian traditions and beliefs that creation took place on the first day of spring, or Now Rooz.
On the same table many people place seven special sweets because, according to legend, King Jamshid discovered sugar on Now Rooz ("candy" comes from the Persian word for sugar, qand). Interestingly enough, during this holiday --which celebrates wheat in so many ways--many of the traditional cookies are wheat free.
Baqlava

Baklava, with chopped almonds and pistachios soaked in honey-flavored rose water

Nan-e Berenj

Rice Flour Cookies w/ Cardamon and Poppy Seeds

Nan-e Nokhodchi

Chick-pea Cookies, and

Noghl

Sugar Coated Almonds -representing prospertiy.

Nan-e badami

almond cookies flavored with cardamom and rose water.

Sohan asali

honey almonds cooked with honey and saffron and garnished with pistachios; and

Nan-e gerdui

walnut flour cookies flavored with cardamom and garnished with pistachio slivers.
Exactly at the moment of the equinox-- March 20, 2018, 9:15 AM PDT --an egg placed on a mirror is said to tremble. Calm, happiness, sweetness, and perfumed odors are very important on this day of rebirth, since the mood on this day is said to continue throughout the year. An old saying goes, "Good thought, good word, good deed-to the year end, happy indeed."
India Joze celebrates the traditions of the first day of Now Rooz on March 18 at 5-8 PM, the day before, as the day itself is reserved for family.
We of the Joze see the traditional foods served on Now Rooz as nothing less than a recapitulation of the history of Persian cuisine through the ages. To honor the work of these heroes of the kitchen, we present the following menu:
Sabzi Khordan
In the beginning, there was nothing but hunting and gathering. This platter of herbs is used throughout the meal as a relish, salad and accent. The parallel to the bitter herbs of the Hebrew Seder table can hardly be accidental.
Kookoo sabzi Herb Frittata
Eggs and herbs represent fertility and rebirth. We may also recall with this dish how the discovery of cooking increased the nutritional and aesthetic values of foods.
Nane Lavash
Simple wholewheat flatbread recalls the beginnings of agriculture and griddle cooking.
Barbari
Arriving later, with refinement of flour, and the evolution of risen and ovened bread.
Doogh
Animal husbandry and dairy products first arose in this part of the world. By turning milk into kefir, we celebrate the first probiotics.
Kefir Cheese
Removing the whey from the kefir enables milk's leap to immortality in the culinary world.
Sekanjabin
Sugar, matched with vinegar--symbolizing the entropic breakdown of old age--this syrup represents the eternal tension between Order and Chaos in our existence, with mint. Appetizer, drink and dessert are its trinity of expressions.
Sabzi polow ba mahi
Rice with Fresh Herbs and Fish, the rice and herbs representing rebirth, fish representing Anahita, one of the angels of water and fertility. Smoked Whitefish representing the beauty of food preservation in close conjunction with fresh herbs representing the exact opposite of food as storable commodity.
Kashke Bademjan
Concentrated whey is the unsung hero in this dish, representing the thriftiness of history's great cooks, who turn the often discarded by-product of cheese making into something wonderful, exalting the humble with the supremely expensive saffron, Spring's first crop gathered from spring crocus flowers.
Narsirk
Alexander the Great was said to have scandalized his men by preferring the highly spiced sweet-tart meats such as this to the more straightforward grilled skewers of the Greeks. Achaemenid Persia was the first multi-cultural empire, spanning diverse growing regions of the MidEast drawing many spices and exotic flavors to the capital.
Baid Masus
The Arabs and Islam conquered Persia, but Persians and Persian cuisine ruled the world from Spain to India from the new capital of Baghdad. Even the humble egg, symbol of the Now Rooz season, was the beneficiary of the sophisticated, even decadent spice traditions of Imperial Rome still echoing through the area. That flowering of cuisine took place at a time when political action was seen as dangerous and/or useless, like other high water marks of cuisine like pre-revolution France, Imperial China, and Trump's America.
Ash-e reshteh
Noodle Soup noodles representing the Gordian knots of life. Eating them symbolically helps toward unraveling life's knotty problems. Ash-e reshteh nazri is traditionally handed out as charity.
Gormeh Sabzi
This classic cassoulet --to use the French term denoting a dish with legumes, veg and meat--shows the classic combination of dried lime, tons of chopped herbs and foenegrek leaves, updated into a vegetarian version with mushrooms standing in for the traditional lamb or chicken.
Samanoo
Wheat Sprout pudding - If any recipe illustrates how cooks sometimes have more time than sense, it is this one. The week long process involves sprouting/malting wheat, extracting the juice, then cooking it overnight. In the olden-before-long-time-ago times, neighbor women would stay up all night stirring and singing songs. Today, you can buy pre-made jars at Persian markets, which just about sums up how late capitalism commodifies and monetizes every single little piece of our lives. For our convenience.
Yakh dar Behesht
Ice in Paradise, representing nourishment for the children of the world. Joze version is vegan, with pomegranate molasses and whipped cream (the gateway dairy food).
Sharbat-e Zaferan va Chai-e Zafaran Pulaki
Saffron Sherbet & Saffron Tea with Rock Candy representing how Light is transformed by plants into Sweetness.
As Dance is the Food of Delight, House of Inanna Tribal Dancers are sharing their graceful and powerful dances with us, welcoming Spring with flowers.
According to the ancients, each of the twelve constellations in the zodiac governed one of the months of the year, and each would rule the earth for a thousand years, after which the sky and the earth would collapse into each other. The Now Rooz celebrations, therefore, lasted twelve days, plus a thirteenth day (representing the time of chaos) celebrated by going outdoors, putting order aside and having parties. On this thirteenth day, called Sizdeh bedar or "outdoor thirteen", entire families leave their homes to carry their trays of wheatgrass in a procession to go picnic in a cool, grassy place. Far from home, they throw the sprouts into the water, which is thought to exorcise the devils and evil eyes from the house and the household. There is much singing, dancing, eating, and drinking. With this, the Now Rooz celebrations are completed.
UCSC Alumni ReUnion Cooking Demo/Class
Sunday April 29, 2018 2:30 - 4:30 PM
Wok on the Wild Side w/ Jozseph Schultz out in Happy Valley.
May 1st Beltane/Flower Festival
Check back later for details
Avant Garden Party -- Aloha
Sunday June 10, 2018 2-6 PM
Islandic and Tropical currents converge in a garden paradise of remarkable music, dance and cuisine.
I'll be riding the wild woks with a profusion of flavors along with other local culinary luminaries in a magnificent garden with great music.
Admission: Student $20 -- Senior $30 -- General $35
For more information: New Music Works
Chick Pea Festival
Check back later for details
Find out why this is a Fully Realized Bean

This humble bean can be a protein rich flour, a dream blended, and can be fried crunchy or eaten fresh as it is in much of the world. Join us as we to celebrate all the unusual juxtapositions of flavors and textures this often sadly overlooked but remarkably complete bean has to offer.

Tentative Menu:
Chickpea Edamame
Tamales -- Salvadorean Mushroom-Chickpea
Topig -- Armenian PineNut Stuffed
La Phet -- Burmese Fermented TeaLeaf Salad
Khandvi -- Chickpea-Coconut Rolls
Ak Yaw -- Burmese ChickpeaBattered Prawns
Pasta E Ceci -- Italian Macaroni, SpareRibs & Chickpeas
Dosa -- South Indian Vegan Crepes
Aamti -- Dried Mango-Chickpea Broth
Puchero -- Filipino Chorizo-SweetPotato-Chickpea Stew
Felafel -- Holy Land Fritters
Couscous -- Tunisian Style w/ Fresh Albacore, Rose Petals and Chickpeas
Dhansak -- Parsi ChickPea Cassoulet w/ Chicken
Coptic Chickpeas -- w/ Artichoke Hearts
Koushari -- Egyptian Chickpea Kitchadi
Pastele De Garbanzoes -- Mexican Garbanzo Cake

And Much More, To Delight Omnivores and Vegetarians Alike!

Music and a surprise chickpea video will swirl around your evening.

Tickets $45.00 in advance. Order Here

Limited seating

We will sell out, so grab a table!

Phone/Text: 831-325-3633
August is the Annual Calamari Festival
Check back later for details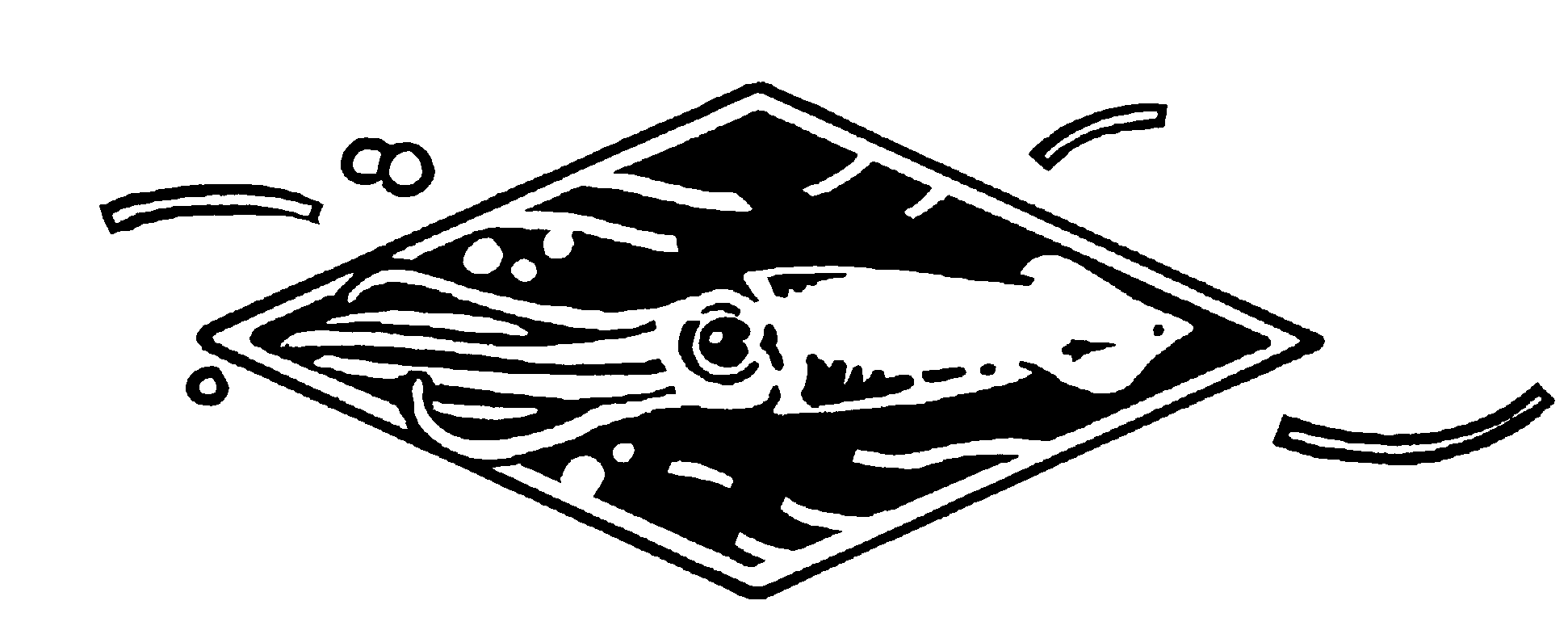 Monterey Bay is one of the world's centers of calamari fishing.
India Joze centers a festival around the tasty lore and culinary calamari consciousness inspired by these iridescent cephalopods.
INDIA JOZE Restaurant
418 Front Street
Santa Cruz, CA
$45 advance
Tickets available at India Joze Restaurant
More info:

Call 831-325-3633